Gentle Face Cleanser 8 oz
Designed for DRY & SENSITIVE skin types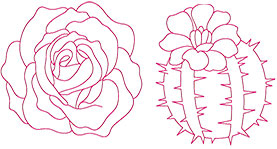 Appropriate for all skin types/excellent for sensitive skin. Leaves the skin feeling fresh and soft, also is used to remove makeup
Benefits:
Appropriate for all skin types/excellent for sensitive skin
Leaves the skin feeling fresh and soft
Also is used to remove makeup
Key Ingredients:
Aloe Vera hydrates, softens and heals. It is anti-inflammatory and it has virucidal and fungicidal properties (fights viruses and fungi).
Rosemary Extract is antiseptic, stimulating and uplifting.
Grapeseed and Gingkobiloba Extract are powerful antioxidants and free radical scavengers. They promote regeneration and aid in the prevention of premature aging of the skin.
Directions:
For daily cleansing, morning and/or evening, mix product with a few drops of water and apply evenly over the face and neck. Gently massage with the fingertips in an upward, circular movements. Rinse off with tepid water, pat dry and follow with toner and moisturizer.
Usage Tips:
Follow up with Karina Herbal Toner to complete the cleansing process. Useful as a makeup remover for Professional and Personal Use.
Karina Professional are result oriented, exclusive skin care products.
Karina® products combine nature with the best of modern science to create exceptional quality products that are unparalleled in value, benefits and results.
Our products contain concentrated blends of botanical extracts, minerals, AHA & BHA acids, and powerful antioxidants such as vitamins A, C and E.
These unique ingredients are extremely helpful in treating a great number of skin problems including clogged pores, blemishes, dull appearance, dehydration, hyperpigmentation, small lines and wrinkles.